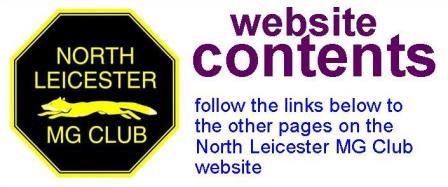 LATEST NEWS
NEXT MEETING
Wednesday 20th February 2019 at 8:00 pm

RAINBOWS HOSPICE CHARITY
Jillian and Ian raised around £400 for Rainbows from club members (and more from family and friends) by abseiling down the tower of Derby cathedral on Saturday 13th October 2018.
Terry's Rainbows Classic Car Run raised £600 for the same charity in September 2018. The next run is scheduled for Sunday 1st September 2019. Details and entry forms will be available later.

Well done to all three of them!

CHARNWOOD CAPER
The 2019 Charnwood Caper Classsic and Sports Car Run is scheduled to take place on Sunday 19th May 2019. We look forward to welcoming another 90+ classics and crews on this annual 75-mile run.
For further details, see the

CHARNWOOD CAPER

page.
WEBSITE MENU
Click on Icons or Links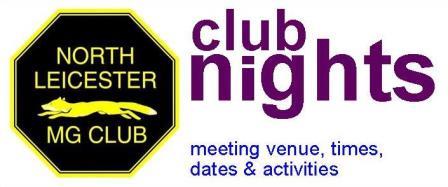 Venue
Meeting Times
About our Meetings
Club Policies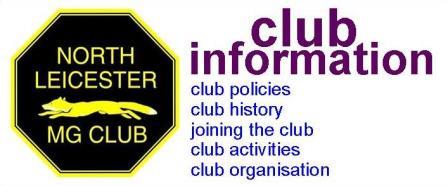 Club History
Joining thew Club
Club Activities
Club Organisation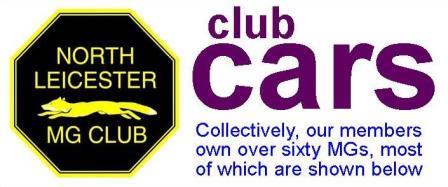 MG T-Series, MG Y-Type
MGA, MGB, MGC
MG F, MG TF, MG RV8
MG3, MG6, MG ZS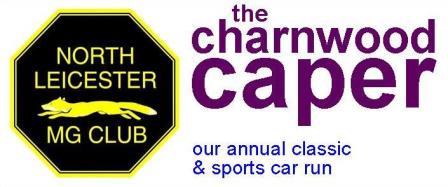 2019 Charnwood Caper
2018 Charnwood Caper
2017

Charnwood Caper
2016 Charnwood Caper
2015 Charnwood Caper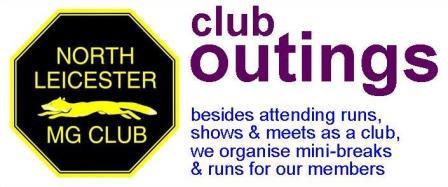 Club Stands at Shows
Club Lunch Runs
Club Breakfast Runs
Classic "meets" we attended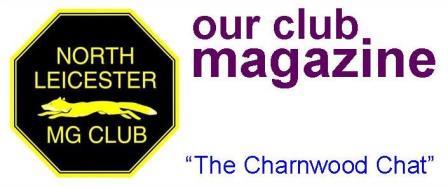 About the Charnwood Chat
Current Issue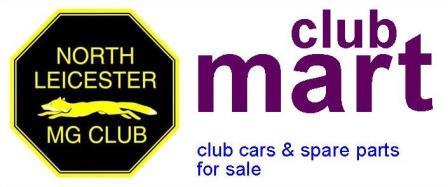 FOR SALE:
2004 MGTF
FOR SALE:
MGF/TF Tyre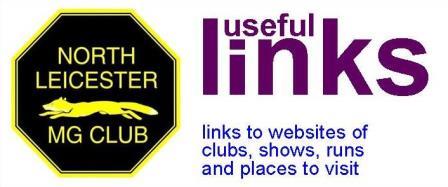 MG Clubs
Classic Vehicle Shows
Classic Car Runs
Places to Visit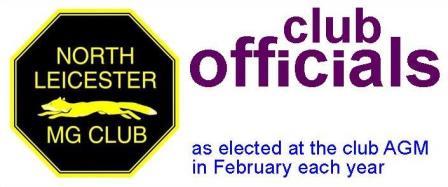 Chair, Vice Chair, Treasurer
Administration Secretaries (5)
Events Co-ordinators (3)
Photographer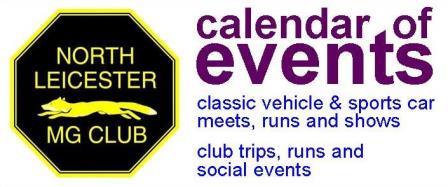 General Events
Club Events (members only
)

< Click to join our 280 followers
@NorthLeicsMGOC
visitors to this page since 22/11/2015
Go to

HOME PAG

E
(28/01/2018)(P10)(BK(100,0,150)(200,250,250)(250,50,250))