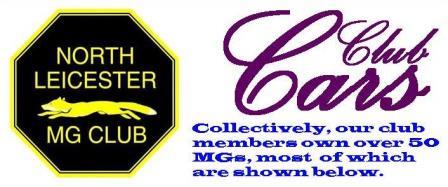 Members who wish to have their car's picture and caption added, removed or changed, should contact the webmaster (email address as for magazine editor: see club magazine), with relevant picture(s) and information.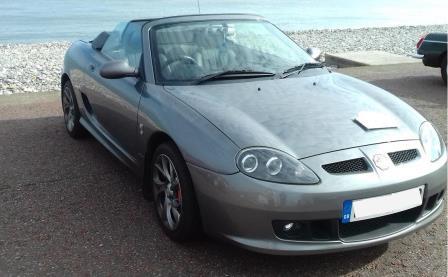 2010 MG TF

Two of our members got into MGs when they bought a 2001 MGF, replaced by a TF five years on, and now this second TF in 2017
(21)(01/2018)(DARO)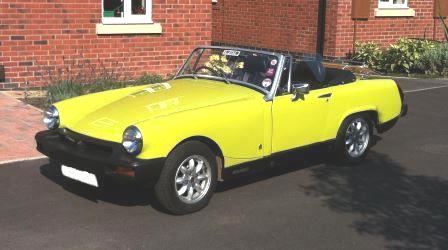 1975 MG MIDGET

If you love your MG, you give it a name, and this Midget's name is "Maisie"
(20)(11/2017)(BAAS)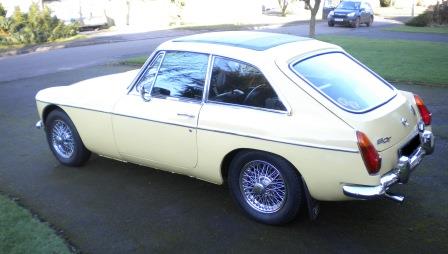 1969 MGB GT Found when advertised in 2006 as a parts donor, this GT was restored by one of our members, and put back on the road by 2007
(23)(11/2017)(PADA)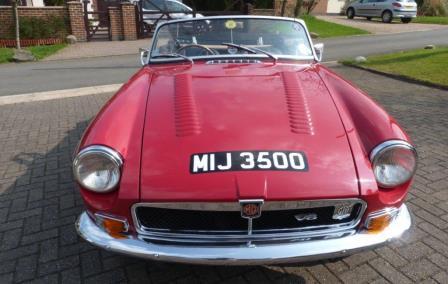 1968 MGB V8 ROADSTER

Note the louvered hood which helps keep the 3.5 litre, Holley-carb fed engine cool
(37)(10/2017)(HOKE)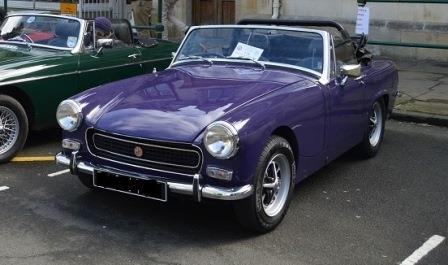 1972 MG MIDGET

In the market square in Uppingham, at the start of the 2016 Stilton Cheese Run
(41)(08/2017)(DATO))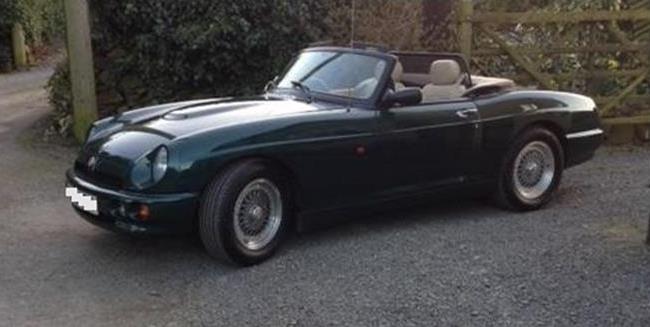 1994 MG RV8

Finished in British Racing Green, a popular colour with buyers in the UK when the car was launched
(44)(07/2017)(MORO)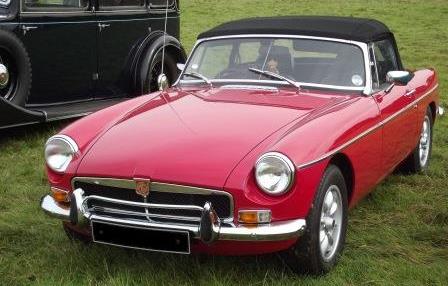 1972 MGB Roadster

A superb example of the model, this "B" has been fitted with electric power steering
(19)(07/2017)(OLST)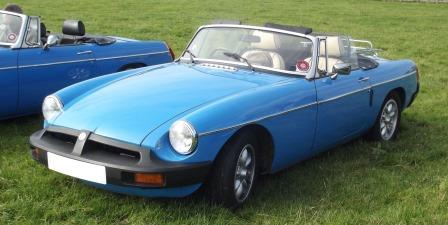 1978 MGB Roadster
(34)(05/2017)(BRJI)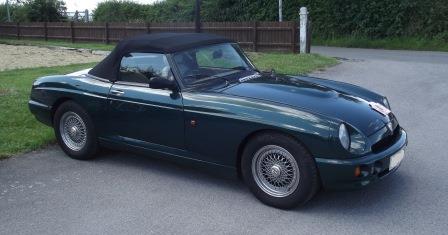 1994 MG RV8

This British Racing Green example is one of around 300 of the model originally sold in the UK, with around 1700 exported
(29)(04/2017)(TEDA)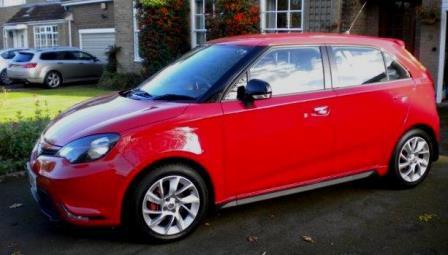 2013 MG3

A replacement for an older MG saloon, this modern MG is a stablemate for an MG BGT
(03)(01/2017)(PADA)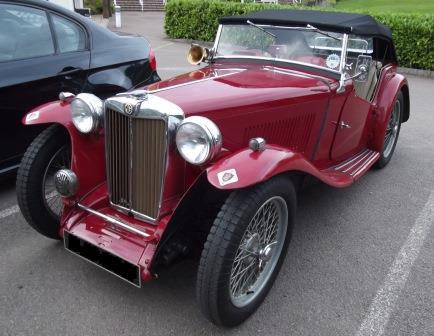 1938 MG TA

The first of the successful T-Series MGs, which firmly established the marque in North America, post WWII
(13)(DIJO)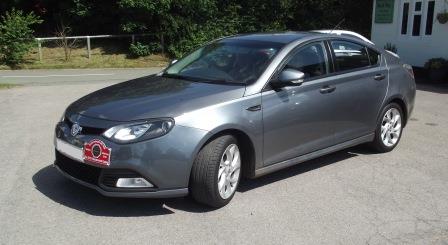 2011 MG6

A modern stablemate for the classic which is also owned by the same club member
(30)(12/2016)(GIPE)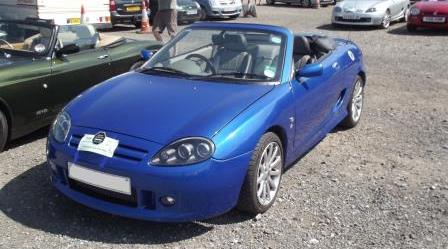 2004 MG TF
(18)(11/2016)(WIPE)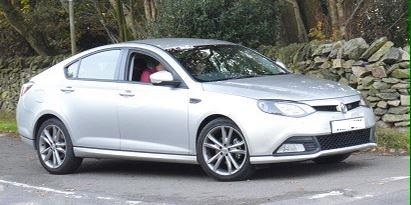 2014 MG6 GT TURBO

Bought directly from Longbridge as an ex-demo, with only 0.6 miles on the clock!
(16)(10/2016)(BAAS)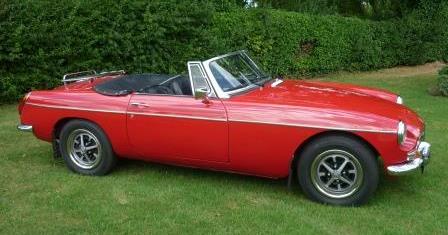 1969 MGB Roadster
(28)(08/2016)(COMA)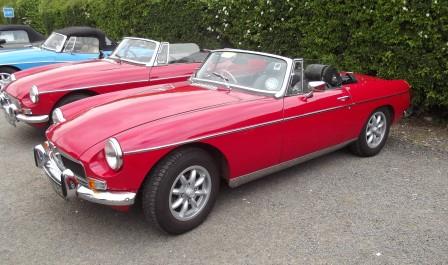 1972 MGB Roadster

The result of a complete restoration in the early 1990s, including new body shell, and still looking immaculate
(40)(07/2016)(TEDA)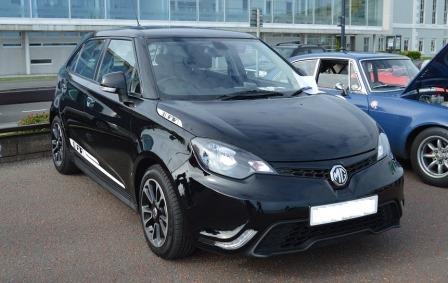 2014 MG3
(32)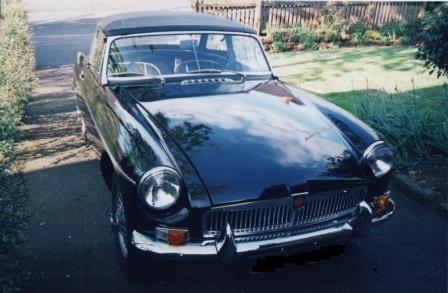 1965 MGB Roadster

The result of an 8-year restoration project by the current owner
(07)(06/2016)(THJO)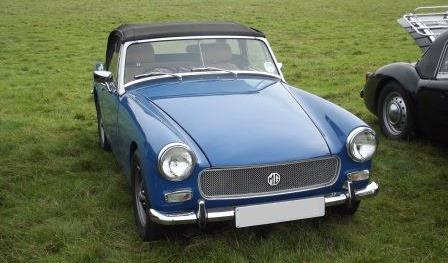 1972 MG MIDGET

Fitted with a later model 1500cc engine by a previous owner, our club member spent most of 2013 undertaking a complete restoration of this superb example
(17)(05/2016)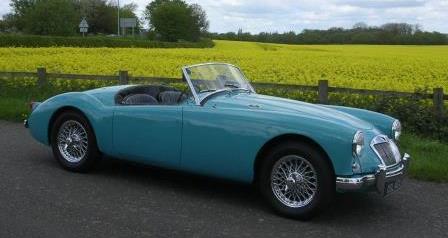 1956 MGA

Shipped from the USA and restored by the previous owner, our club member has added some modern refinements (like seatbelts!)
(10)(04/2016)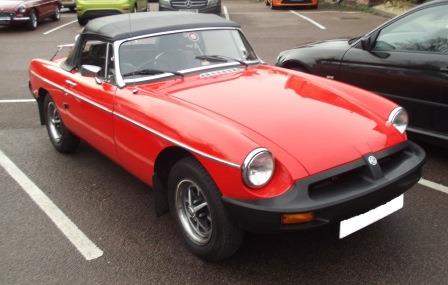 1981 MGB Roadster

Pictured at a club get-together in 2016 on New Year's Day
(05)(03/2016)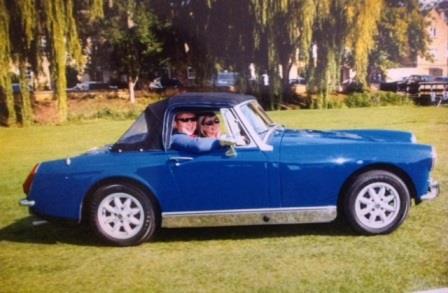 1974 MG MIDGET

The round wheel arch (RWA) version of the Midget was only made for a limited period, because of problems with USA regulations
(24)(01/2916)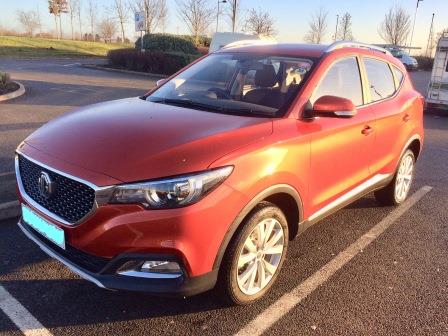 2017 MG ZS

Introduced in late 2017 as MG's latest offering
(52)(NEGE)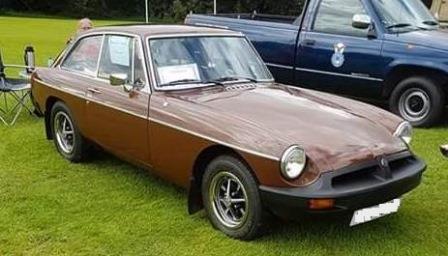 1978 MG BGT
(49)(BUPH)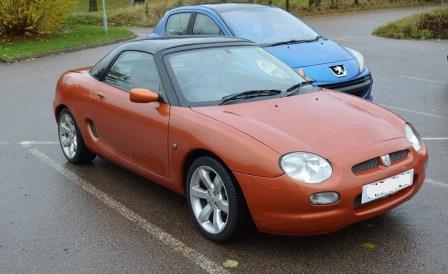 1998 MG F
(47)(DATO)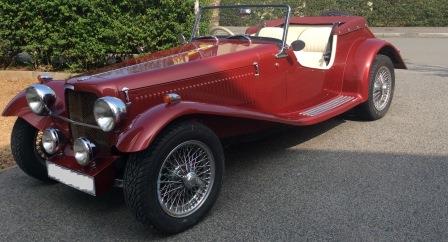 1998 NG TF Based on MGB mechanicals, this is the second NG TF owned by one of our members (who also owns a modern MG TF)
(36)(WIPE)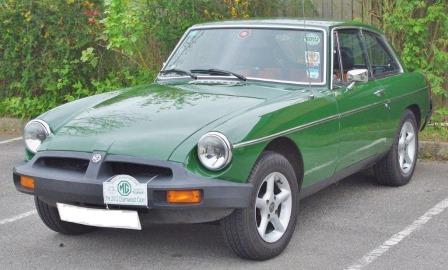 1978 MG BGT

At the start of our 2013 Charnwood Caper Run
(04)(CAJO)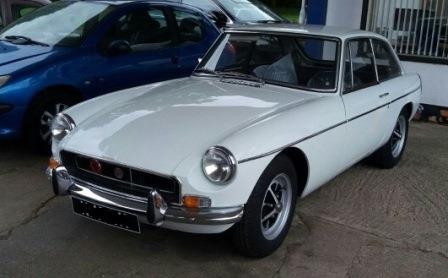 1972 MG BGT

Owned since 2001 by the current owner, and restored by him to a high standard over seven years, starting in 2009

(51)(SMST)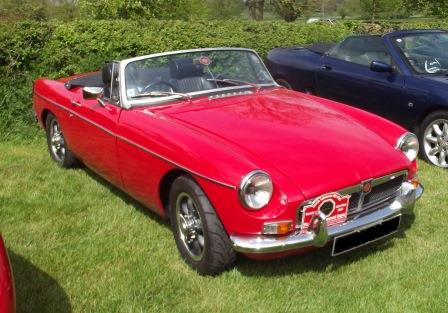 1972 MGB ROADSTER

At the half-way stop on our 2015 Charnwood Caper Run
(38)(TAGA)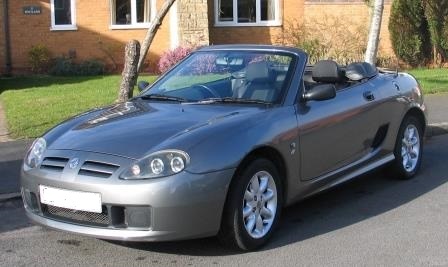 2003 MG TF

A conversation at a party about MGs induced one of our members to lodge a successful bid on ebay for this TF

(45)(GIDO)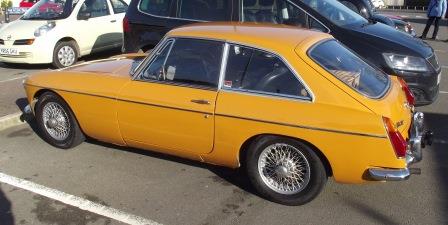 1970 MG BGT

Driven 150 miles on the day it was purchased in 2016 by its current owner (because he was so pleased to have finally acquired it), this GT has been used nearly every day since
(46)(DUTO)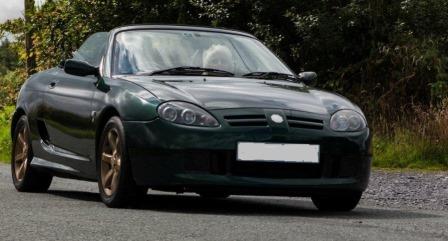 2003 MG TF

TFs (and their F predecessors) are very affordable, and several of our members own them as back-ups for their older MGs
(08)(RECO)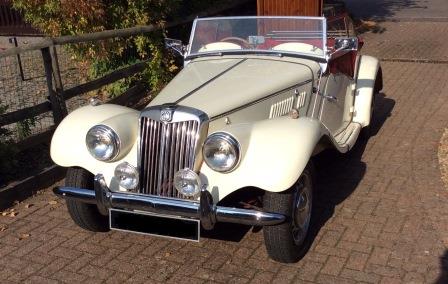 1954 MG TF

Driven all the way up the M5 from Cornwall to its new home in Leicestershire, in 2015
(35)(THJO)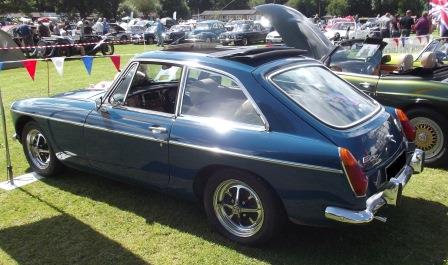 1972 MG BGT
(50)(RUPA)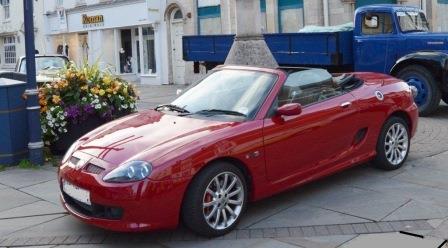 2008 MG TF LE500
(15)(COMA)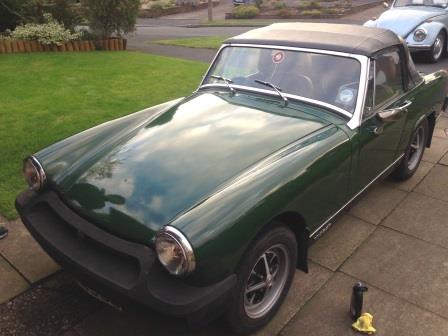 1977 MG MIDGET

Our club member acquired this late-model, 1500cc version in 2014, and only had to sort out one or two mechanical issues - the body was, and still is, in superb condition
(43)(ASRU)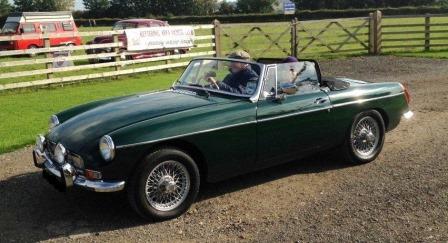 1972 MGB Roadster

Arriving at New Lodge Farm on the 2015 Hog Roast Run
(09)(12/2015)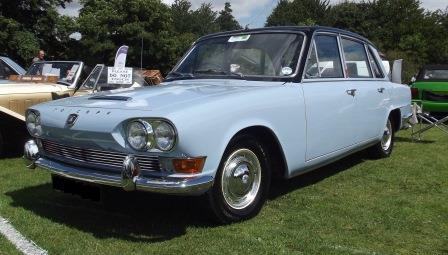 1965 TRIUMPH 2000

Several of our members own examples of other marques besides their MGs
(06)(GIPE)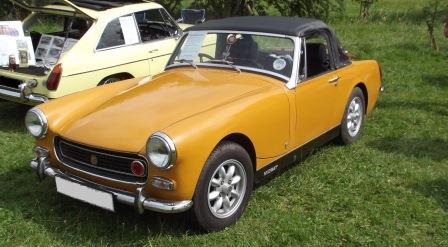 1972 MG MIDGET

Owned from new by two of our members, who restored it in 1992
(11)(11/2015)(ALGE)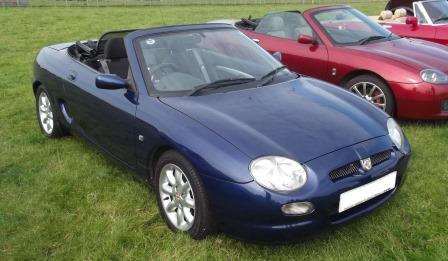 2000 MGF
(33)(HEDA)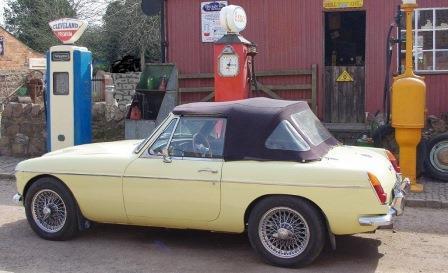 1968 MGC Lenham Drop Head

Take an MGC GT, chop the roof off, add a boot lid and a hood....and you have a very rare 2 + 2
(14)(10/2015)(BIJO)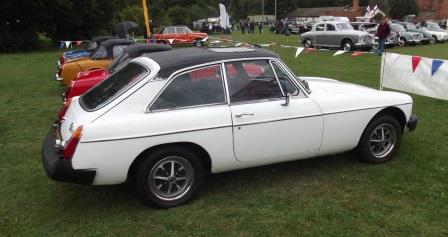 1978 MGB GT

One of four BGTs on our stand at the Beaumanor Hall Show, July 2015
(31)(09/2015)(BABO)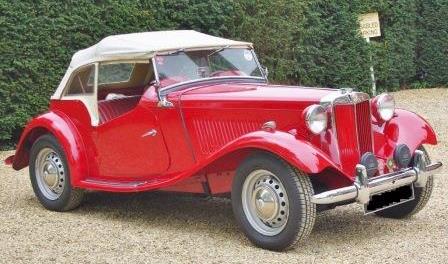 1952 MG TD

Found as an almost-completed restoration in North Carolina, this TD was shipped back to the UK in 1992 by the current owner
(12)(08/2015)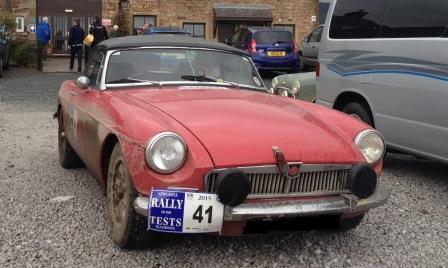 1966 MGB Roadster

On its way to a class victory in the 2015 International Rally of the Tests
(42)(DIJO)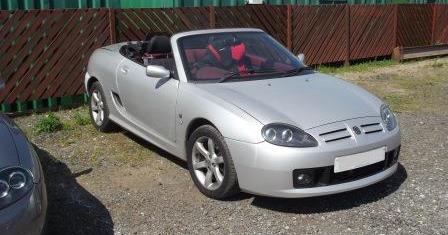 2002 MG TF
(26)(07/2015)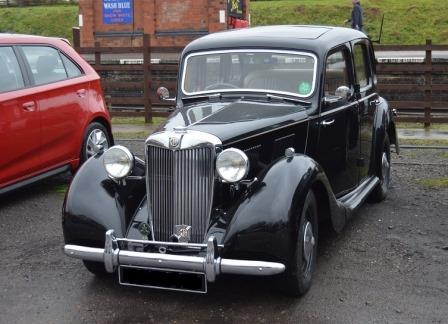 1952 MG YB
Introduced in 1947 as the YA, this MG saloon was based on a pre-war car, like many others at the time (in this case a 1938 Morris 8)
(48)(CHGR)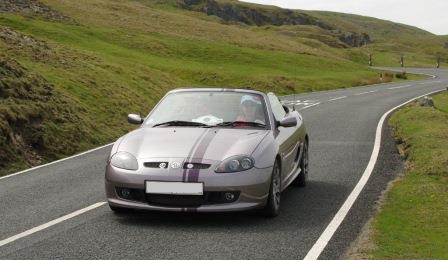 2009 MG TF 85th Anniversary

One of a limited edition of 50 cars, seen here on our Brecon Beacons club weekend in 2014
(25)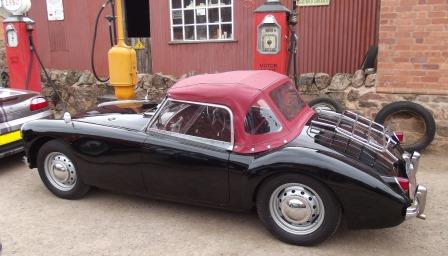 1957 MG A

Seen here on a club "breakfast" run, at a local motor museum
(22)(CHCH)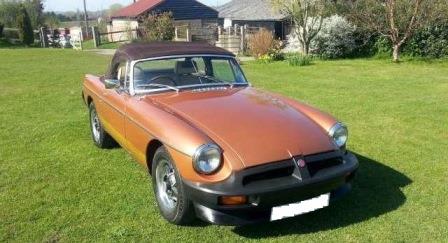 1981 MGB LE Roadster

One of the last 1000 LEs (GTs and Roadsters) built, as production of the MGB came to an end
(39)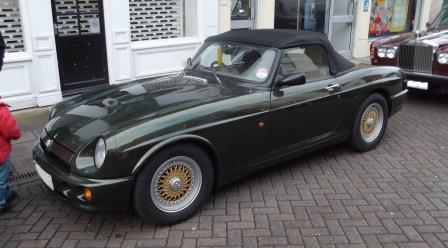 1994 MG RV8

One of over 1500 exported to Japan out of 2000 built, this RV8 came home in 2005, complete with FSH (in Japanese!)
(27)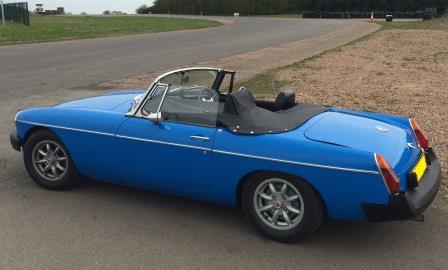 1980 MGB Roadster
(01)(06/2015)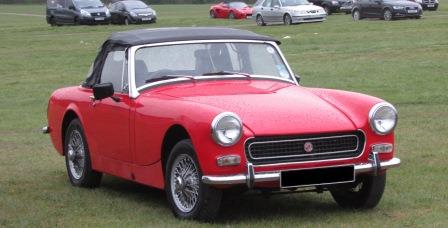 1973 MG MIDGET Mk III

Bought on e-bay with only 4 seconds bidding time left!
(02)(05/2015)


<
Click to join our 240 followers


@NorthLeicsMGOC
visitors to this page since 10/11/2014
Go to

TOP OF PAGE



Go to

CONTENTS PAGE
(19/01/2018)(P10)(100,0,150)(200,250,250(250,50,250) (1-52)